Why AAPL Ring Twister ?
Ring Twister (Ring Doubler Machine, Yarn Doubling Machine, Thread Twisting Machine, Doubler for Rope, Yarn Doubler Machine, Online Doubler, Doubler for Yarn) is designed for the twisting of yarns/tapes for making the ply from Monofilament, Dan line, PP Tapes, Multifilament, Cotton and Jute yarns etc.
In a very changeable market, where products are changing every day and where machines must be flexible to adopt production to new requirements, ring twisters are becoming the best choice. There are other twisting systems very efficient to produce a particular kind of yarn, but ring twisting system is the most flexible way to twist any kind of yarn. Total flexibility in twisting:
Unlimited number of yarns to be assembled and twisted.
Assembling different kind of yarns.
Production of hybrid yarns.
Possible to produce big capacity bobbins.
No need of assembling before twisting.
Special innovations of our Ring Twister Machines(Yarn Twister, Yarn Twister Machine, Plastic Rope Doubling Machine, Yarn Doubler Machine)
Independent Spindles : each spindle is driven by a motor. Therefore, different spindles can process different twists.
Twist Perfect : the speed of the traveler is monitored constantly. These data are sent to a control unit that slightly modifies the speed of the spindles, so the speed of the traveler is always kept constant.
Unit-Oil : each ring has individual lubrication piloted by an individual valve. In case of spindle stop the valve closes the feeding of oil.
Air-Oil : The lubrication for the rings is mixed with compressed air. The consumption of oil is lower and the distribution around the ring better.
Traverse Feed: the feeding guide has a sideways movement that avoids the formation of grooves on the rubber feeding roller.
Applications
Nylon Multi filament, Polyester Multi filament and Mono filaments
Twines for Fishing net
Bag closing Threads
Fiber Glass Twines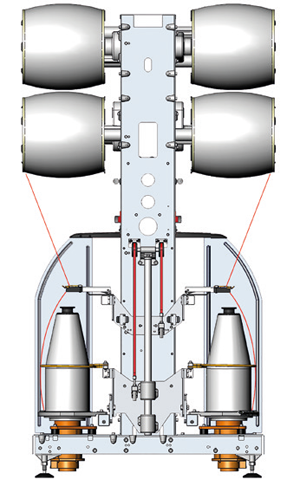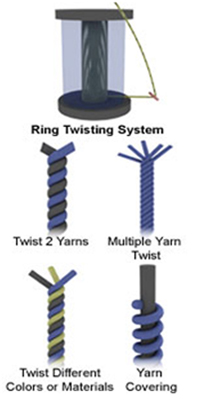 ENQUIRY FOR ONLINE RING TWISTER